Olive Oil/Balsamic Vinegar - Packaging Design
Olive Oil and Balsamic Vinegar are common and useful condiments in a home or restaurant setting. My packaging pairs the finest of both together in hand-blown bottles, all straight from Italy. Olive oil with the 'ultra-premium' grade is unique and would be one of two olive oils to earn this rating. The vinegar is a unique variety, Aceto Balsamico Tradizionale. It goes through a unique aging process of at least 12 years. Because these products are so valuable, they are marketed to a class that values quality over price.
The package reflects both the extremely fine quality and rustic Italian roots of the products.  The bottles are hand-blown and therefore a unique product for every customer.  It features a sliding wooden door, 100% post-consumer dust-free padding, and laser-etched design.  The packaging emphasizes the exquisite and handcrafted qualities that make this product so unique.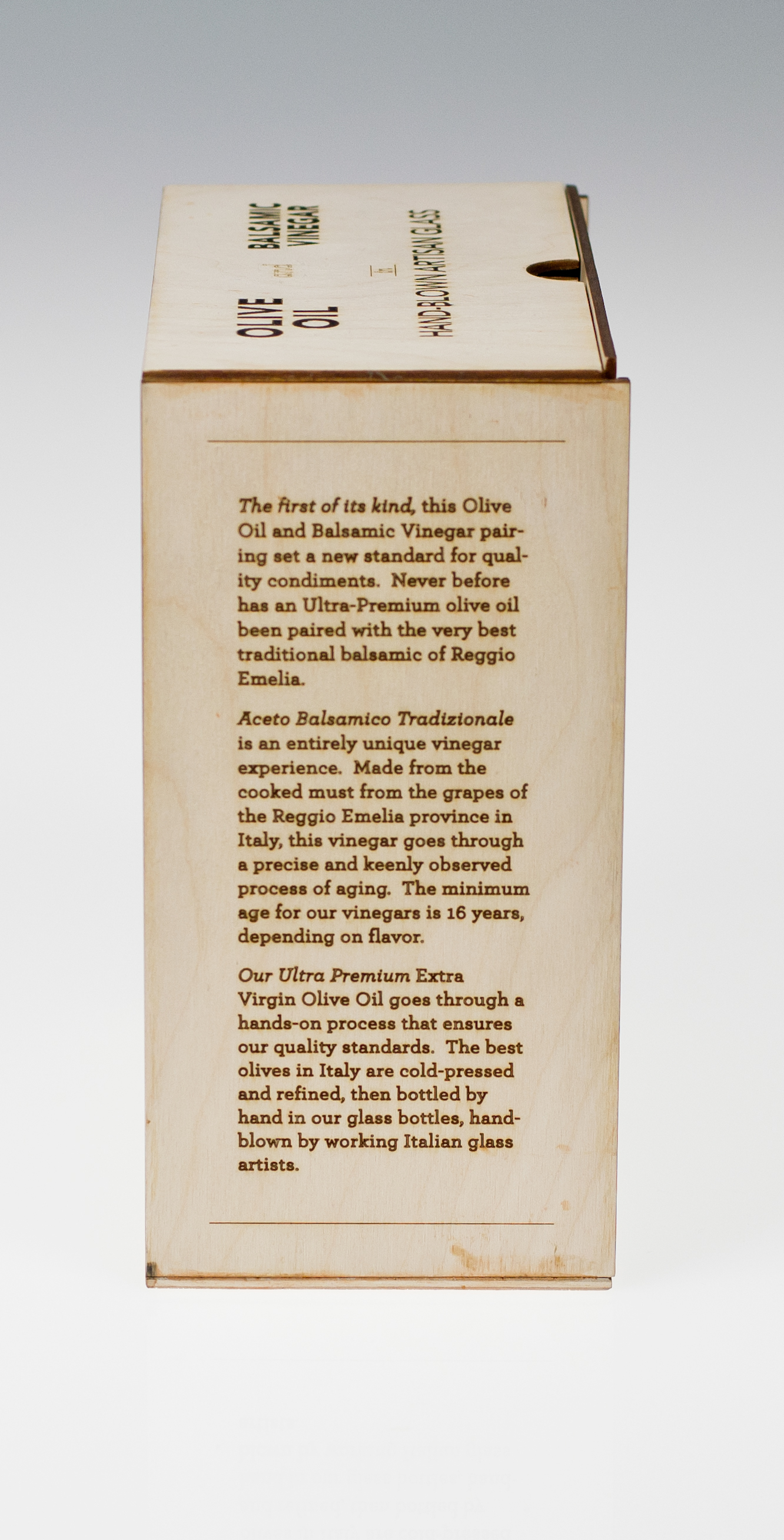 I collaborated with a student in the glass department,
Barron Webster
, for the crafting of these unique bottles.
The rectangular forms were set to cut in a laser-cutter and all other vector lines were scored by the machine.  This creates a fine brown burning effect that translates cleanly with the wood aesthetic.
Shown in the Rhode Island School of Design Triennial, 2013.